Our incredible selection of designer eyeglass frames has something for everyone
Find the latest collections from some of the industry's most popular brands, plus exclusive frames you won't find anywhere else.
Designer Frame Brands:
Frame selection varies by location. Contact your nearest clinic to find out which brands are available.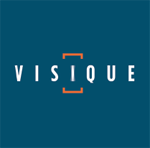 A DE PINTO
High-fashion Canadian jewellery designer Arielle de Pinto has transformed her eclectic style into a notable eyewear line. Influenced by her background in fine arts and self-taught chain crochet work, her eyewear collection makes use of subtle lines and beautiful symmetry. The spirit of the collection is defined by bold colour choices and smooth detailing.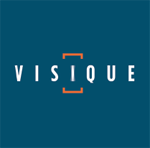 ALEXANDER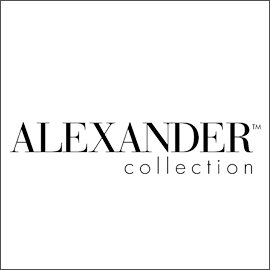 Inner grace and sophistication is revealed in this eyewear line that is inspired by women who appreciate rich colour and style. Understated yet dramatic, the Alexander Collection™ features hand-crafted details, Swarovski crystal accents, metal inlays, and delicate laser etching in acetate, metal, semi-rimless, and combination frame styles. Alexander frames complement women of all face shapes.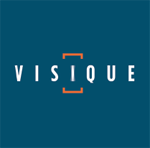 ALFRED SUNG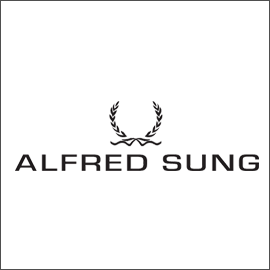 Canadian designer Alfred Sung brings forth an eyewear collection defined by innovative styling in both classic and contemporary shapes for men and women. An international fashion favourite, Alfred Sung frames embrace exquisite, classic style and elegance that are meant to outlast the in-and-out trends of the day. His distinctive style carries through from his couture line to feature a sleek assortment of distinctive shapes, colours, and finishes for both men and women.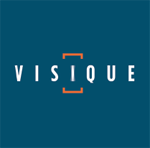 ANNE KLEIN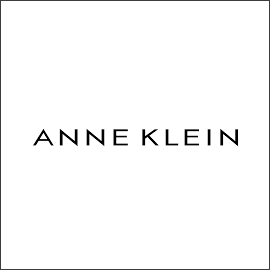 Anne Klein's eyewear and sunwear collections are inspired by three things: the lion, the tortoise, and the wild. The Leo Legacy Collection celebrates the powerful creature as an ode to courage, self-expression, and ambition. Her Tortoise Collection embraces variations of the reptile to create fresh and modern looks that are timeless and sophisticated. Finally, the Wild Eyes Collection showcases animal prints in different hues, textures, and materials geared toward a feminine look.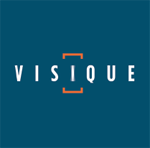 BEBE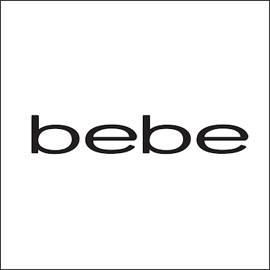 Designed for the confident and style-conscious woman, the bebe brand embraces all that is hip and a formula that loyal consumers trust to deliver the hottest and newest fashions at stellar prices. bebe's embodies chic, sophisticated, and body-conscious looks that work as the ultimate expression of a confident woman's personal style. bebe eyewear defines fashion-forward trends with exotic animal prints, luxurious fabrics, Swarovski® crystals, and dramatic silhouettes.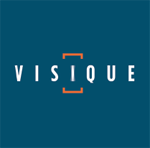 Bench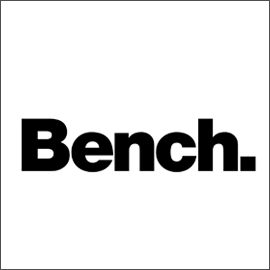 For a quarter of a century, Bench has solidified its place as a leader in urban fashion. The Bench Eyewear Collection is inspired by life in the city and the idea that smart, fashionable looks can be worn around the clock, every day of the week. The brand makes a point of building versatility into every frame, so a hectic, active, and fun lifestyle can be embraced with vigor.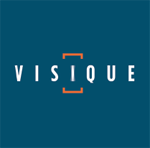 Bench KIDS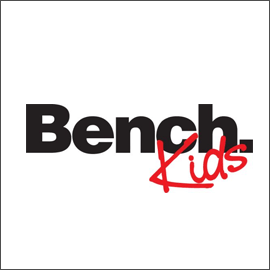 Bench Kids is a winner amongst label-savvy youngsters, teens, and tweens who want a grown-up, adult-style look. Made from state-of-the-art, flexible materials, Bench Kid's frames are comfortable, on trend, and made durable enough for the toughest of teens!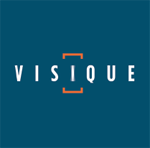 BOLLÉ
Work hard and play hard. That's how Bollé eyewear believes you can live the life of adventure. With more than 100 years of experience creating cutting-edge technology, Bollé's innovations are designed with the wearer in mind. Clarity and protection are at the forefront with specialized B-Clear technology, polarization, and polycarbonate lenses for crystal-clear vision.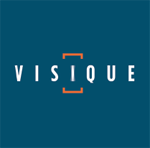 CALVIN KLEIN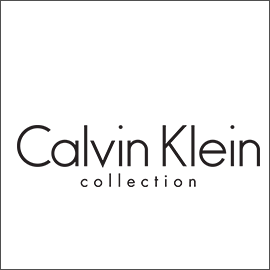 Calvin Klein, an iconic fashion house of the United States, designs sportswear and accessories that highlight modern silhouettes in familiar yet refined colour palettes. Specializing in the essentials, the brand balances a sophisticated sensuality with a unique edge. The Calvin Klein eyewear line incorporates innovative design details in trend-driving styles and bold shades. This line distinctively appeals to the urban, creative, and independent individual.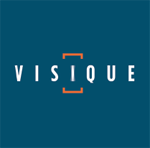 COLLECTION CALVIN KLEIN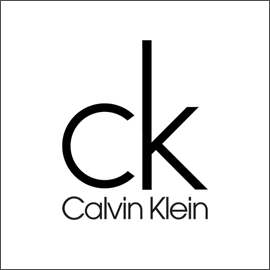 Further refining offerings of the fashion powerhouse, Calvin Klein Collection encompasses the brand's most prestigious products, representing the ultimate expression of the designer himself. Characterized by innovation and sophistication, the collection targets those who are culturally inspired as well as global influencers. Eyewear design provides a minimalist aesthetic with rich colourations and artful detailing. With all branding and logos completely removed from these frames, minimalism is at the forefront. Only the unique reverse hinges in both the sun and optical collections give away the hint of Calvin Klein.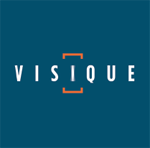 COACH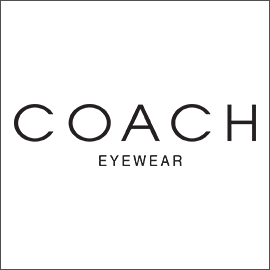 The Coach brand is synonymous with exceptional use of textiles, design, and fabrication—a true icon in fashion and now in eyewear. The Coach eyeglass collection awakens wearers to a world full of colour and innovative design. Casual with a subtle flair of sophistication, Coach complements your style with characteristic agility and subtlety.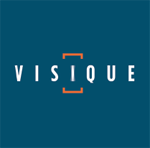 COLE HAAN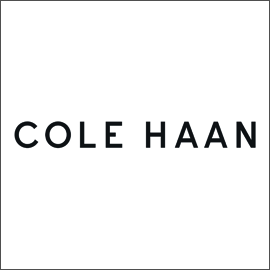 As a treasured American brand, Cole Haan believes in the importance of substance, style, tradition, and innovation. The brand designers create and deliver products for extraordinary people who have a strong sense of style that allows them to carry that style throughout day and night or work and weekend—season after season.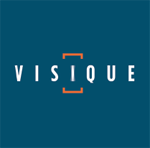 CONVERSE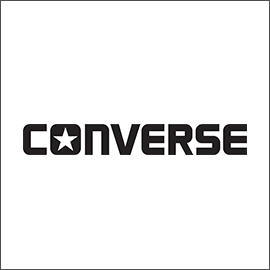 Established in 1908, the Converse brand has built a reputation as America's Original Sports Company. Created for independent minds, Converse Optical is original, unique, and infused with creativity. The perfect hybrid of style and rebellion, this line is second to none in effortless cool.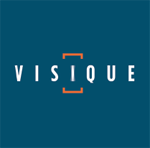 DIANE VON FURSTENBERG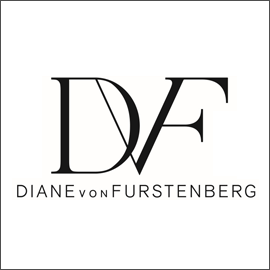 The global luxury fashion brand is widely celebrated for its bold and creative approach to colour and prints, and is just as admired for its sensual femininity found in its eyewear line. Normally observed on runways in the form of iconic wrap dresses and signature prints, Diane Von Furstenberg is an established leader of creativity and design in both the fashion and fashion eyewear industry.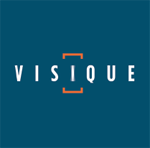 Evatik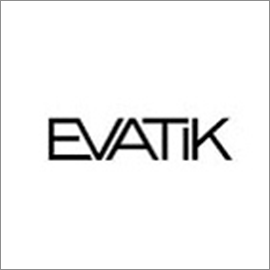 EVATIK Eyewear is created exclusively for the modern gentleman. Using new world elements and masculine luxury that will keep you staring, EVATIK designs are sleek, clean, and minimalistic with a sophisticated combination of bold assertiveness and no-compromise engineering. High-quality materials such as handmade acetate, high-grade stainless steel, Japanese titanium, and European hinges elevate the collection's clean and understated designs.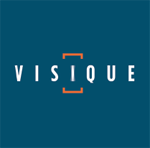 FENDI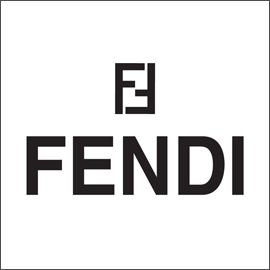 Craftsmanship and innovation have always distinguished Fendi as one of the most prestigious names in the luxury design world. These features are highlighted in its eyewear collection, which is carefully created for a sophisticated, feminine, and elegant woman. Strong personality is exuded with frames made of precious materials, refined details, and daring colour combinations. For a distinctive and feminine, yet versatile look, Fendi answers the call.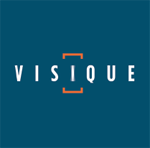 FURLA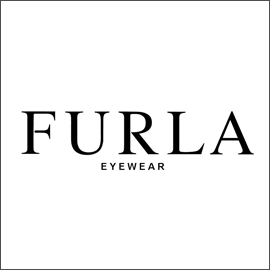 Contemporary fashion is full of Italian spirit. Furla contributes to the spirit by adding an unmistakable touch of elegance, creativity, and timeless simplicity to its eyewear collection. Modern and eclectic designs combine the latest trends with expert craftsmanship. High-quality materials and cutting-edge technology elevate the Furla Eyewear collection. You will find frames flow with elegant lines and are designed to meet the wishes of an alluring and self-confident woman.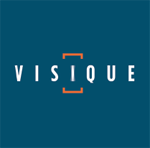 FYSH UK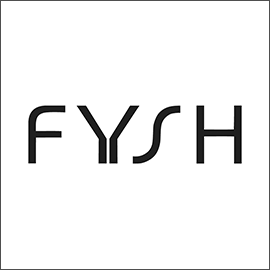 FYSH UK designs eyewear for the modern woman who embraces her own spirit and is dedicated to making every moment count. Combining key fashion influences with leading European eyewear trends, the beautifully designed collection comes in an array of bold colours and intricate patterns. Contoured design and shapes provide a contemporary look that is perfect for the progressive lens wearer.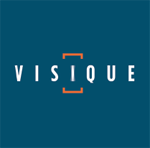 GANT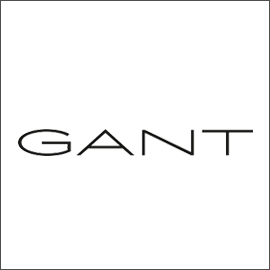 GANT Eyewear offers modern high-quality casual optical wear with a European touch, all the while embracing its American sportswear heritage. Influenced by the prestige of Ivy league colleges, seaside living, and heritage values, this collection for both men and women allows wearer to always appear chic and dressed for the occasion, whether it be hanging out on the beach or dressing up for an evening garden party.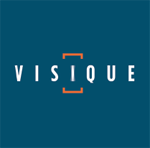 GUESS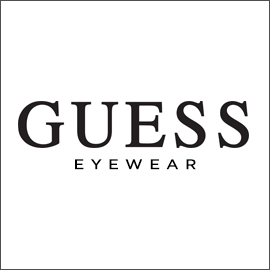 Defined by sparkling and glamorous attitude, the Guess eyewear collection aims to complete the look of those who want to thoroughly live the brand's iconic spirit. Known as one of the most important players in the international fashion scene, Guess was established in 1981 by the Marciano brothers, who left the south of France in pursuit of the American dream. Inspired by their European upbringings, the designers placed their innovative touch on the apparel industry, redefining denim and a full range of accessories before launching themselves as a global lifestyle brand.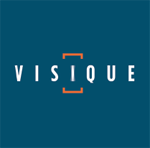 HACKETT OPTICAL
Hackett Optical prides itself on being the eyewear brand sans ego. This discerning modern man's optical collection is colourful yet understated and confident while discreet. The Hackett range creates contemporary silhouettes and carves them from only the highest-quality materials available. Watch for tortoiseshell frames lined with deep marines and matte blacks backed by polo reds. Every temple tip is hand-fitted with the iconic bowler hat and crossed umbrellas monogram that defines the Hackett name.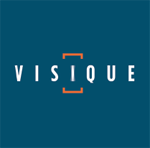 HUMPHREY'S EYEWEAR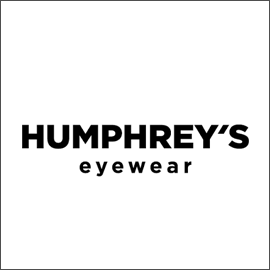 HUMPHREY'S Eyewear is a refreshing, colourful, and authentic take to defining your personal approach to life. The international brand is exemplary of unconventional looks inspired by urban street style. The fashion-inspired and young-at-heart connect with the uncomplicated collections to find their individual looks. HUMPHREY'S emphasizes the importance of creating your own style instead of following the latest trends when it comes to its eyeglass and sunglass lines. Frames are fashion-oriented while at the same time offer maximum scope for individual personality.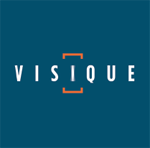 JALAPENOS EYEWEAR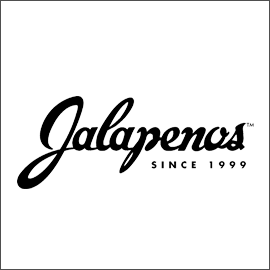 The Jalapeños Eyewear Collection effortlessly captures the attitude of being young again. Teens are transformed with frames featuring the latest trends in graphic treatments, shapes, colours, and materials. These glasses enable the wearer to redefine their look and express their own personal style easily. The collection is ideal for today's fashion-minded teens as well as adults with small faces.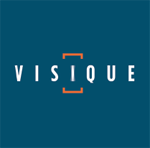 JEAN PAUL GAULTIER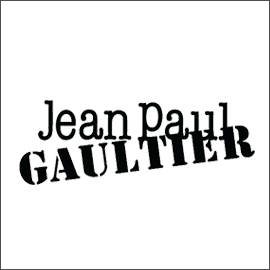 Jean Paul Gaultier has been designing since the 1970s and is now known as a global haute couture fashion power house in Paris. The Jean Paul Gaultier eyewear collection embodies his flamboyant runway style of making bold statements based on street wear, pop culture, and a playful outlook on life. Long known as the enfant terrible of French fashion, Gaultier's designs are noted worldwide for his creative and unique style.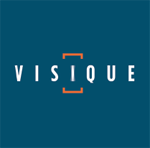 JIL SANDER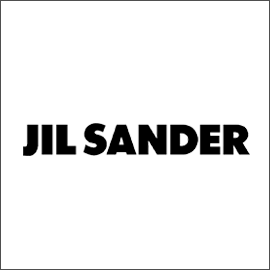 The design and colour palette explored in the Jil Sander Eyewear Collection reflects the sophisticated and luxurious world of the brand led by creative director Rodolfo Paglialunga. In this line, you'll find refined lens shapes combined with patterned acetate and graduated tints in the lenses. Reinforced titanium temples and integrated spring hinges are just a few of the features that represent the framework of high-quality standards followed by Jil Sander.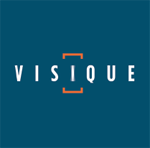 JOE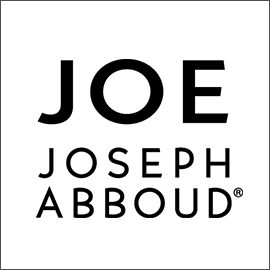 Expertly fusing modern styling and bold American attitude, JOE expresses the fashion-forward man with taste and individuality. With its fresh new approach, JOE appeals to younger consumers as well as those who have a youthful sense of style. Cutting-edge innovation inspired by iconic menswear concepts, along with the perfect mix of design, quality, and value, makes JOE the next generation of American style.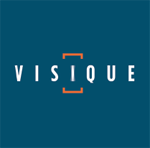 JOHN VARVATOS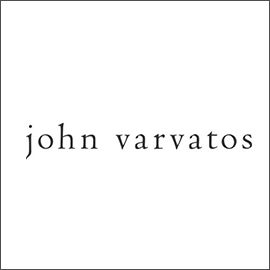 The John Varvatos Eyewear collections draw inspiration from the designer's personal impressions and viewpoints on the past. Taking a classic look and repurposing it into something entirely new results in styles that reflect the quality and attention to detail inherent in old-world tailoring. Luxurious, comfortable eyewear is the norm for the John Vavatos line, perfectly suited for a modern lifestyle.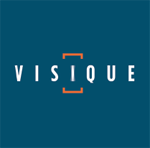 JONATHAN ADLER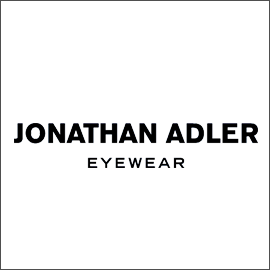 Visique is proud to be an exclusive carrier of Jonathan Adler eyewear. The American potter, designer, and author launched his first ceramic collection in 1993 at Barneys New York and has since expanded his offerings in many categories, including eyewear. His collection exudes the irreverent luxury and use of bright colours that are akin to his brand. Bold shapes and detailing are available in both eyeglass and sunglass frames for men and women.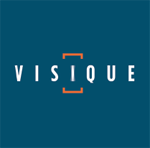 JOSEPH ABBOUD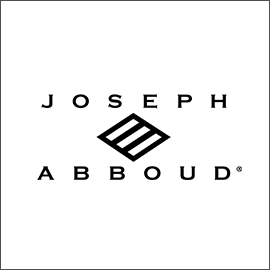 Innovative design, superior fit, and a distinct style define the Joseph Abboud brand name, which has for years outfitted men for every facet of their lives. A designer's eye is carefully applied to artful masculinity, which is the ultimate source for foundational pieces in the Joseph Abboud collections. On-trend details are accentuated on frames exuding authentic American style to give the wearer a feeling of confidence and sophistication.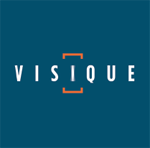 KARL LAGERFELD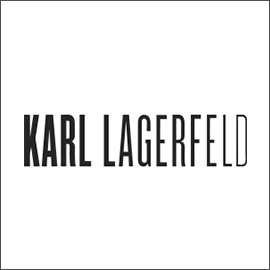 Karl Lagerfeld is a fashion name linked eternally to contemporary European style. Staying true to its roots, the Karl Lagerfield eyewear collection is beyond basic, with styles flowing seamlessly from twists on classics to urban glamour. This brand is ideal for the fashion-conscious. These high-quality frames are bursting with fresh and iconic detailing. Handmade acetate is innovatively combined with high-tech elements and functional metal detailing. Think artistic architectural shapes perfectly suited for your eyes, expertly paired with rich colour gradients and glossy transparents.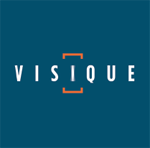 KISS&KILL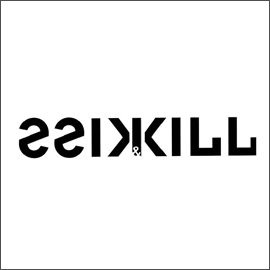 1. Kiss&Kill Eyewear brings to life the younger generation's attraction to the opposite. The usual boundaries between classic and modern, male and female, and conformism and transgression are dismantled to give way to a rich and varied personality—emulated in the design of this collection's frames. For example, symbolic elements such as fingerprints and lipstick marks emblazon some of the sun and optical styles.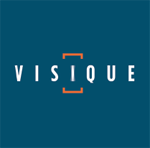 KLiiK DENMARK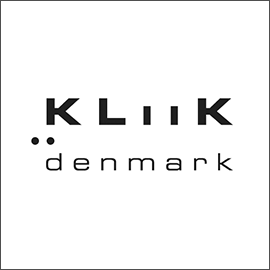 KLiiK denmark is fashion eyewear designed for the petite consumer who understands the connection between style and statement. Frames seamlessly marry straight and curved lines to create KLiiK denmark's upscale, edgy look that takes seeing and being seen to a level of distinction that is uniquely KLiiK denmark.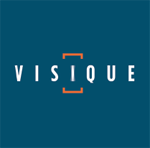 LACOSTE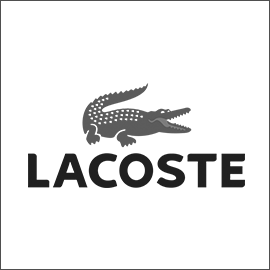 With an iconic history eternally linked with sport, Lacoste bring its heritage to a bright and optimistic eyewear line. Since the company produced its first polo shirt emblazoned with the famous crocodile back in 1933, it has embraced life as a beautiful sport ever since. Designing frames for men, women, and children, Lacoste is a leading player in the premium casual wear market. The high-quality, ethically manufactured brand is proud to note its presence in 120 countries.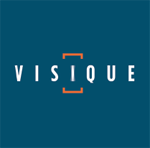 LANVIN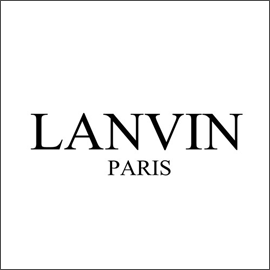 Lanvin's line of products is the standard for the Parisian luxury industry. This collection showcases a sense of prestige and opulence with elegant composition of both lenses and frames. Lanvin designer eyewear gives wearers a feeling of sophistication, as it combines outstanding cultural heritage and elegance seamlessly.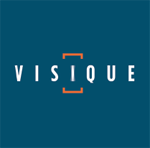 LIGHTEC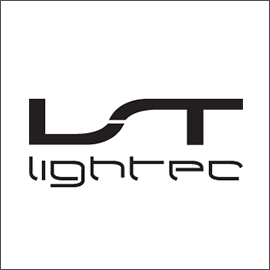 The Lightec collection is a combination of lightness and technology that results in immediate comfort for the wearer. Lightec optical frames and sunglasses are made entirely from stainless steel, with an exclusive and unique screwless flex hinge system.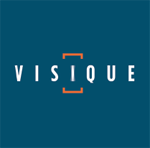 MARCHON NYC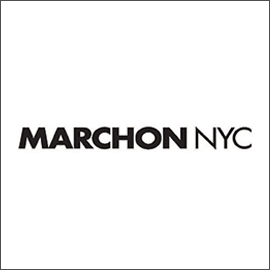 Known as the standalone eyewear collection that transcends through time, Marchon NYC pays homage to its deep-seated New York City roots. Four sub-collections, East Side, West Side, Downtown, and Uptown, stand as the foundation for the line, and feature classic, fashion, boutique, and trend-savvy frames styles. Universal Fit, Marchon's newest capsule collection, is available exclusively from Marchon NYC. It consists of uniquely designed interchangeable silicone nose pads that enable a single plastic frame to be customized for various wears. Look out for modern shapes and playful colour combinations that appeal to anyone seeking a trendy look.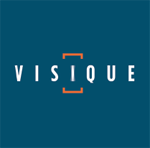 METZLER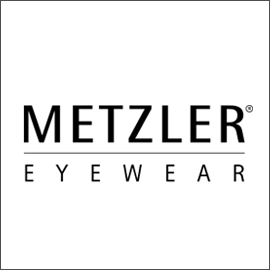 MMetzler is a cut above the rest due to its elegant, classic style and high-quality production output. Germany-based Nigura Metzler Optics International prides itself on a history that stretches back well over a century. Nigura, Metzler, and Enjoy are their house brands, but they are also widely known for manufacturing frames for brands such as Aigner, Michalsky, Bruno Banani, and Reebok.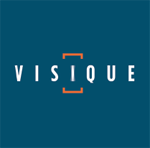 MICHAEL KORS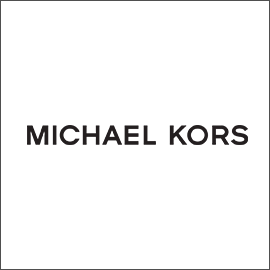 Established in 1981, Michael Kors is world-renowned for being an authentic and authoritative contemporary fashion house. Michael Kors eyewear brings forth a glamorous lifestyle for the consummate jet setter that is as sophisticated as it is indulgent. Iconic and modern at the same time, Michael Kors' eyewear collections capture effortless chic and glamour for which the designer is celebrated. Frames draw upon signature details found in the brand's most memorable designs.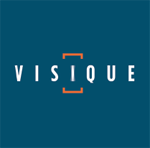 NAUTICA
LMen looking for classic styling and modern appeal are who inspire the Nautica Eyewear collection. Motivated by water and a seafaring heritage, each frame has nautical elements incorporated into its design. Crafted for comfort and a superior fit, Nautica Eyewear adapts timeless styles with updated colourations, materials, and hardware for a distinctive look.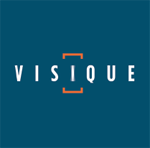 NIKE Vision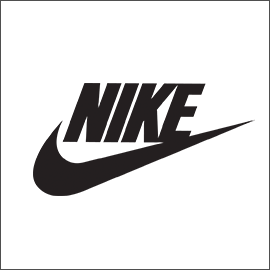 Nike aims to have you see sport better. Revolutionizing sportswear the world over, Nike has become a leader in the sportswear industry and one of the world's largest brands. Nike Vision eyewear brings the same inspiration and innovation to athletes with product developed for each category of sport. Built for the athlete in everyone, lifestyle sunglasses and ophthalmic frames are available under this banner.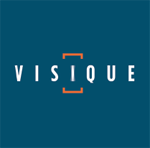 NINA RICCI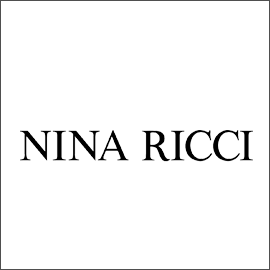 A sense of sensual femininity and glamour is reflected in the Nina Ricci optical collection, reflecting the French fashion house's worldwide reputation. Frames are silhouetted in squared and slightly rounded shapes, resulting in clean, contemporary lines. Colour blocks accentuate the soft, subtle colour palette used throughout the collection. Inspired by Nina Ricci's iconic bracelets, frames are embellished with couture details such as intricately thin metal chains. Nina Ricci also offers a sunglass line.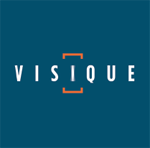 NINE WEST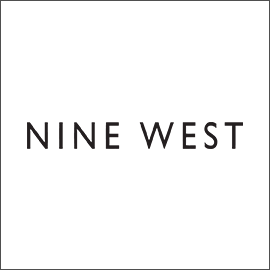 Defined by timeless, feminine style, Nine West translates key trends into smart, covetable collections of shoes, handbags, accessories, and now eyewear. Founded in New York City in 1978, the fashion house continues to expand its global presence. Capturing the brand's modern chic, sexy style, Nine West Eyewear translates key colours, materials, and trends into both sunwear and ophthalmics.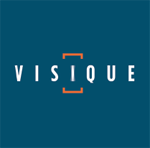 OAKLEY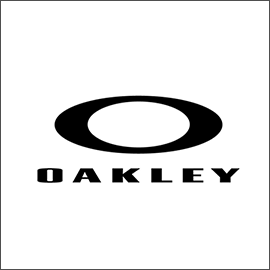 Oakley is one of the leading sport performance brands in the world, having been established in 1975. World-class athletes depend on Oakley products to compete at the highest level possible, but the brand also appeals to consumers who enjoy active lifestyles. Oakley is also known for its lens technologies, including High Definition Optics®, and holds more than 800 patents.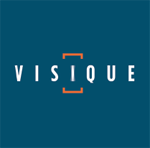 ÖGA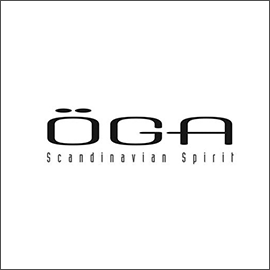 Traditional Scandinavian design works to create frames of simplicity and streamlined functionality. Forged from the hardest steel meant to provide strength and accuracy, their amazing shapes allow for materials to work intricately together. Established in 1998, Öga in Swedish translates to 'eye.' The brand is influenced by the shapes and combinations of materials used in contemporary architecture and is inspired by the Scandinavian design movement dedicated to function.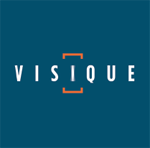 OWP
OWP Eyewear stands for authenticity, quality, and the perfection of today's technology in everyday eyewear. Glasses designed by OWP are crafted for those who care about quality and sophisticated standards in their frames. The brand focuses on superior materials and precise German engineering when conceiving their collections. From first draft conception, in-house designers seek out ambitious, exacting technical realization in all frames. The ideal fit and first-class foundation of OWP provides wearers the assurance that they leave absolutely nothing to chance.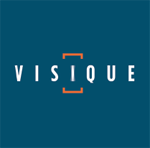 PEPE JEANS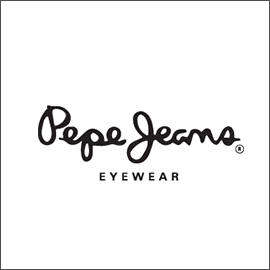 Pepe Jeans optical brings forth a breath of fresh air, where colours collide and finishes are fresh! Striking eye shapes add to the unique touches found in this line, such as matte sandblasted crystals lined with vintage union jack prints. Pepe's latest offerings are the ultra-thin TR90 optical frames. They are made of memory plastic that is both lightweight and functional.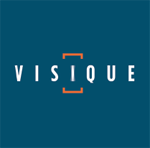 PEZ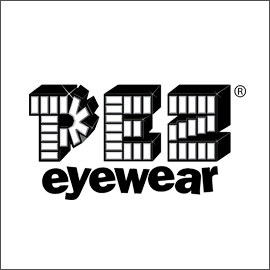 The PEZ® collection offers stylish and classic eyewear for children in the form of brightly coloured plastics and super tough metals that are made to withstand a kid-friendly lifestyle. For the tiniest of faces, cable temples and pediatric fits are available for infants.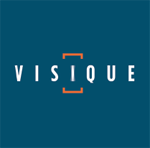 PUMA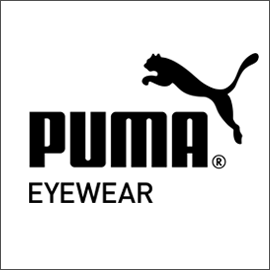 Puma's heritage is defined throughout its line of eyewear products, which are available in performance, active, and sportstyle collections. Each frame incorporates the popular Puma pattern in interesting and artful manners. Technical benefits are a major feature throughout all products, such as use of lightweight materials, frame strength and flexibility, and memory metal core wire for an always-perfect fit.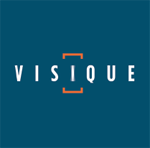 QUIKSILVER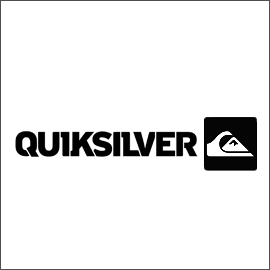 Quiksilver, the world's leader in snow and surf apparel, offers stylish frames for athletic and young-minded people everywhere. Quiksilver eyewear designs feature sporty, contemporary, and retro aesthetics. The inspiration behind the collection is how we move through the world with effortless skill, joy, and camaraderie, while expressing, creating, and living in harmony with the planet.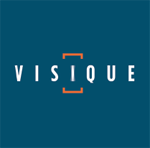 RAY-BAN
The core values of Ray-Ban are timeless style, authenticity, and freedom of expression. Ray-Ban has been a leader in sun and prescription eyewear for generations, ever since the introduction of the iconic Aviator model was created for pilots of the United States Army. Ray-Ban has been at the forefront of cultural change, becoming a symbol of confident personality and having been worn by celebrities and public figures all around the world.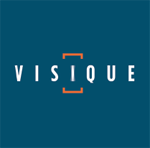 REVLON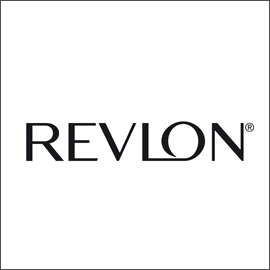 Bringing beautiful colours to the most beautiful women in the world is what Revlon has been perfecting for more than 80 years. Encouraging women everywhere to express their fabulous femininity, Revlon Eyewear celebrates colourful, confident feminism and inspires world changes through inner beauty and strength. Frames in this line feature delicate detailing such as flowers, cast metal engravings, and Revlon's iconic cross-hatch pattern adorned to temples. Shimmering hues, delicate crystal, and linear design embellish frames. Many styles are inspired by Revlon's cosmetic iconic cases.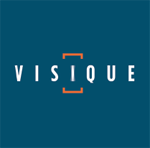 ROOTS EYEWEAR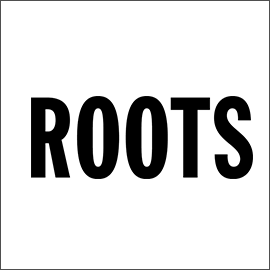 Roots is Canada's leading lifestyle brand inspired by all things Canadian. The expansive wilderness and the nation's rich culture are mirrored in looks found in Roots Eyewear as well as in the foundation of Roots' corporate brand philosophy. Casual, comfortable, and excellent fit come standard with every product labelled with the Roots iconic beaver symbol. Each design embodies the values of tradition, quality, and integrity of the Canadian way of life.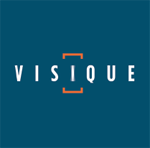 ROXY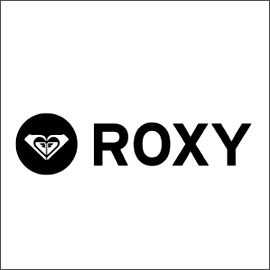 Fashion frames suitable for young women, Roxy Eyeglasses feature playful colours and contemporary details on trend-setting shapes. Inspired by the mountain and the wave, the heart of the Roxy girl personality has been expressed by empowering women to live their dreams and explore this world we live in. Since the brand's inception in 1990 with the first women's-specific board short, Roxy creates adventure-inspired, purpose-driven fashion that motivates females to live richer, more engaged lives.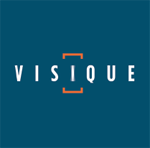 SEAN JOHN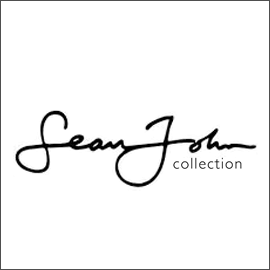 Sean John Eyewear is designed for the fashion-savvy man who aspires to see and be seen. Claiming to be the future of fashion, Sean John Eyewear exudes sophisticated, stylish trends and is the premiere resource for larger sized frames that are constructed for a culturally universal fit. Made with rich materials and finishes, the collection has distinctively modern design details that make use of unique embellishments, textures, and patterns found on classic to trendy vintage-inspired styles.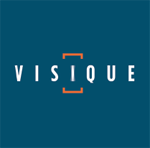 SIGHT FOR STUDENTS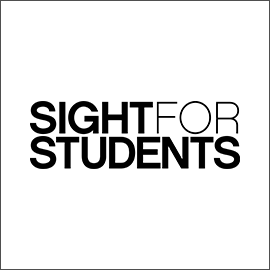 Both kids and parents win with Sight for Students eyewear. These fun, durable, and affordable frames are made with durable handmade acetate, stainless steel, and spring hinges. While kids will love the bright colours and fun, fashionable styling, parents will fall for the quality materials, durable construction, and affordable price. Happy kids mean happy parents!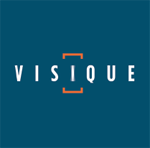 SPINE Flex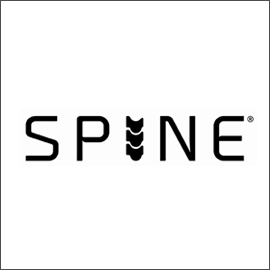 SPINE solves age-old optical hinge limitations. Standard eyewear hinges are built to have 'dead points,' meaning they are either open or shut and do not naturally have give. This limits comfort and increases fragility. Inspired by the natural interaction between vertebrae, SPINE's design brings hinges to gently flex and fit any head size, lightly gripping the face to reduce slippage. Durability is increased as each part works together seamlessly and spreads load across the frame. What makes these unique is that there are no screws used in the working mechanism, so nothing loosens. As well, the dual spring and cable make the temples shut automatically when removed from the face for quick storage.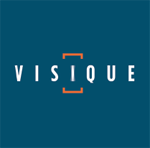 STEPPER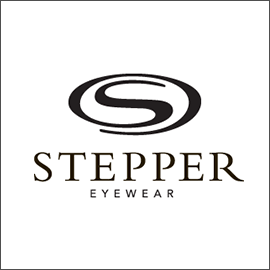 STEPPER eyewear caters to a more mature consumer, focusing its design on comfort and quality workmanship. Using superb materials such as titanium and high-quality TX5 plastic for frames, a sophisticated elegance emerges in this line. When German optician Hans Stepper began manufacturing frames by way of injection moulding back in1993, his frames were noted for being ahead of their time. Sculptured around the face rather than showing the conventional flat appearance, Hans Stepper still to this day ensures that every pair of glasses in his collections fit almost unnoticed—fit and comfort are priorities.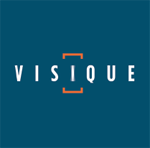 TRES JOLIE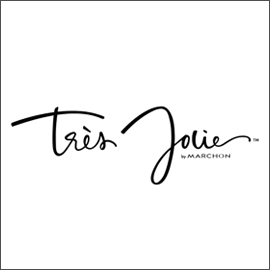 The Tres Jolie eyewear collection features ultra-feminine and beautiful styling. Shapes, colours, and textures not only compliment today's modern woman but will fit into any lifestyle with elegance and sophistication. Fine embellishments like pearls and stones enhance Tres Jolie frames for a very pretty and refined look.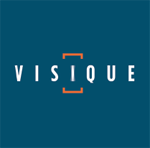 TUMI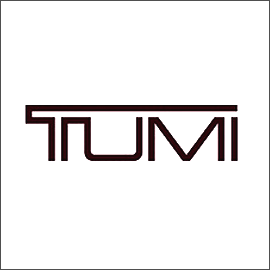 TUMI is a leading accessory, international business, and travel lifestyle brand. The TUMI difference is how the brand approaches every aspect and detail of product design. Each component is regarded as if it were the most important. Incorporating the latest high-quality technology in materials, Tumi frames boast subtle, signature elements. Modern looks offer bifocal magnification and varying powers complete with temples that offer maximum comfort and a secure fit.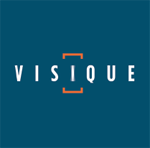 U-TURN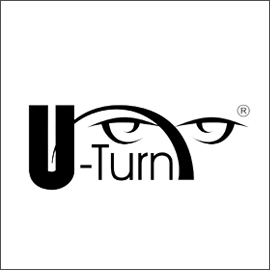 U-Turn is an eyewear collection that gives you complete freedom. Simply by turning your temple, you have access to two wardrobe options in one. The revolutionary patented technology with high-style targets a broad age range. Models can be fit for both single-vision wearers and presbyopes. This premiere line makes use of metal and metal/zyl materials. Each design is versatile and available in modern palettes and distinctive patterns with intriguing details.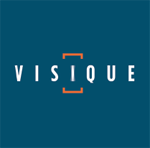 VENTANA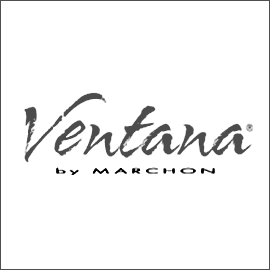 The exquisite Ventana Collection is a concept born of and inspired by high fashion couture with a Southwestern feel. With decadently embellished temples, the collection is uniquely defined as one of sophistication. Shapes are soft and feminine, focusing on upswept cat-eyes and variations on rectangles. Details such as stones and leather emulate amidst shades of burgundy, violet, copper, and silver.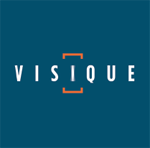 VOGUE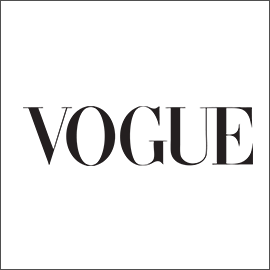 Vogue Eyewear exudes vitality, wit, and humour, offering up an invitation to kick up your heels wearing styles that are suitable for any venue and yet maintain their individuality. The brand's history reaches back to 1973 when it was launched under the same name as the famous fashion magazine. Vogue reflects dominant fashion trends of the moment, offers a wide global assortment of frames, and sometimes features local collections in emerging markets. Vogue Eyewear is truly an international contemporary fashion mainstay.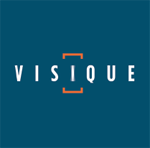 XXL
Premium eyewear brand XXL offers athletic and eyewear-fit-challenged males an extensive selection of stylish eyewear. These large-sized frames come in models such as Xtra Style, Xtra Great Fit, and Xtra Comfort, which targets the diverse lifestyle of the modern man. These innovative eyewear designs come in titanium, acetate, metal, semi-rimless, and combination styles. Established back in 2002, the XXL collection has been endorsed by ESPN Analyst and former NFL star quarterback Ron "Jaws" Jaworski.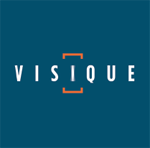 ZOOBUG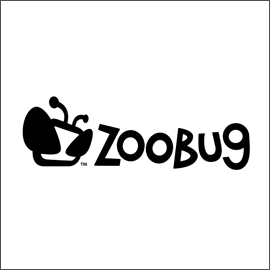 The award-winning kids' frames from London, UK, is the brain child of ophthalmologist Dr. Julie Diem Le, who had her young patients in mind when designing this children's eyewear line. Glasses and sunglasses are funky and kid-friendly. The brand focuses on providing a better customized fit to help children see well and look amazing at the same time.