Les verres simple vision de Visique vous offrent plus d'options que jamais. Nos verres sont plus minces et offrent moins de distorsion, si bien qu'ils s'adaptent à pratiquement n'importe quelle monture, quelle que soit votre prescription.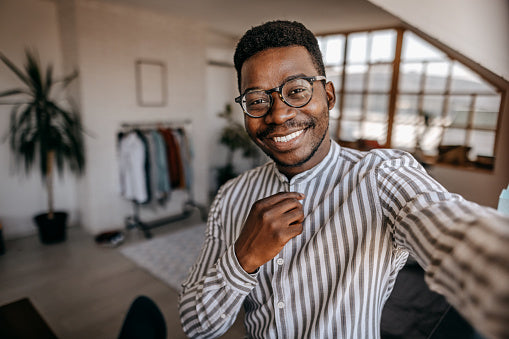 HOYA individual single vision lenses
Visique vous offre des verres à foyer simple qui peuvent vous aider si vous êtes atteint :
de myopie
d'hypermétropie
de presbytie
Lens Index Options:
Standard Lens: 1.5 Index
Our standard lenses are included with your purchase and are ideal for low prescriptions. These lenses are perfect for everyday use and provide UV and scratch protection.
Standard Lens Plus: 1.59 Index, 25% thinner than standard lenses
Made with polycarbonate material, these lenses offer a thin and lightweight wear built for the highest degree of impact resistance. This makes them ideal for children, semi-rimless frames, and those with active lifestyles.
Advanced Lens: 1.6 Index, up to 30% thinner than standard lenses
Higher-index lenses are thinner and lighter, making your glasses more comfortable to wear and aesthetically appealing, especially for stronger prescriptions.
Advanced Lens Plus: 1.67 Index, up to 50% thinner than standard lenses
These high-index lenses are the best option for those with strong prescriptions. Our Advanced Plus Lenses are the thinnest and lightest option, giving the wearer aesthetic benefits with minimal distortion.
HOYA's industry-leading lineup of lenses allow for a range of options and optimizations, including:
Increased viewing area
HOYA lenses are engineered to provide the largest possible area of sharp focus, for clearer sight at any prescription level.
Thinner design, less distortion

Thin, lightweight designs allow HOYA lenses to be crafted to any style of lens and don't exaggerate or minimize the appearance of your face at high prescriptions.
Versatility and customizability

HOYA lenses work with almost all frames, including sunglasses, and can be tailored to suit your specific needs.