See The Difference
Visique | Visique est fière de s'associer à Lumino pour vous offrir des rabais exclusifs pour tous vos besoins en matière de soins de la vue. À Visique | Visique, la santé oculaire de nos patients passe avant tout.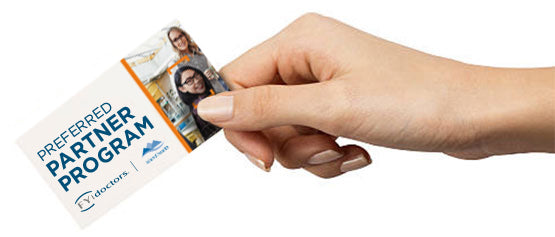 Option A - 15% OFF A COMPLETE PAIR OF EYEWEAR (Regular priced frames and lenses)
Option B - 5% OFF ALL CONTACT LENSES
Option C - An additional 5% OFF ALL SALE ITEMS (includes coatings and non-prescription sunglasses)

* Some conditions apply. Lens upgrades include Ultra-thin High Index lenses, transition lenses, polarized lenses, all coatings. During a sale or promotion, the greater discount applies. Patient will pay the clinic and submit a claim to provider for reimbursment. No limit on the number of discounted glasses purchased each year. Discounts excludes online purchases. Select frame brands are subject to change without notice.