Virtual Personal Shopper Patient Instructions
Our easy-to-use video chat platform allows you to meet your eyewear consultant online. You can also virtually try on hundreds of frames from our catalogue with our Try-On application!
Start by entering the platform with the link provided in your appointment confirmation email. Once inside the chat, you can activate the following tools. If you don't understand everything right away, don't worry. Your eyewear consultant will be there to personally walk you through the technology.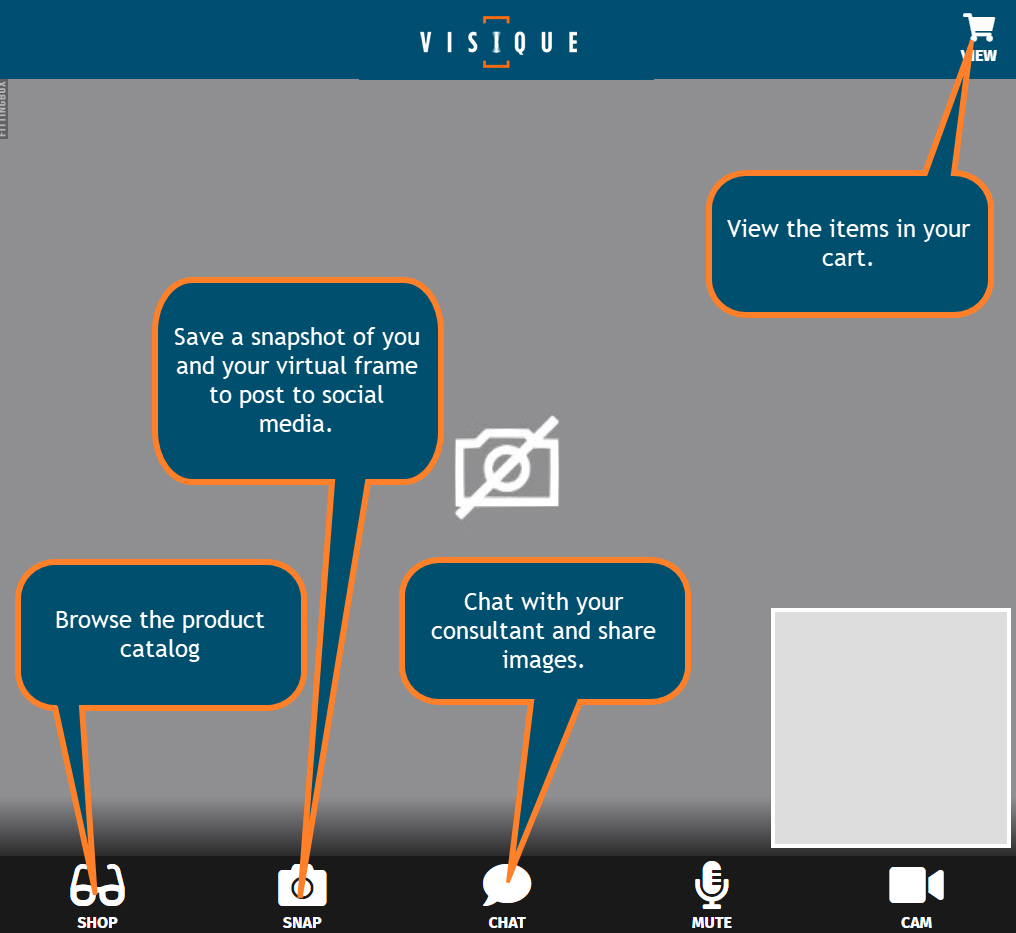 Helpful Tips
View the product catalogue and your personalized suggestions. You can activate filters to find frames you love, as well as the virtual Try-On application.
Save a snapshot of your virtual frames to save or share on social media. Are they not fitting perfectly? Try looking directly at the camera!
Technical requirements
The Virtual Personal Shopper platform is supported by any of the following browsers:
Desktop
Microsoft Edge 83
Firefox 75, 76, 78, 79, 80
Chrome 80, 81, 83, 84, 85, 86
Safari 13, 13.1, 14, TP
Mobile iOS
iOS Safari 12.4, 13.3, 13.5, 14.0
Mobile Android
Chrome for Android 81
Samsung Internet 11.2, 12.0