Back to Community Company Highlights
Employee Spotlight: Marie-Ève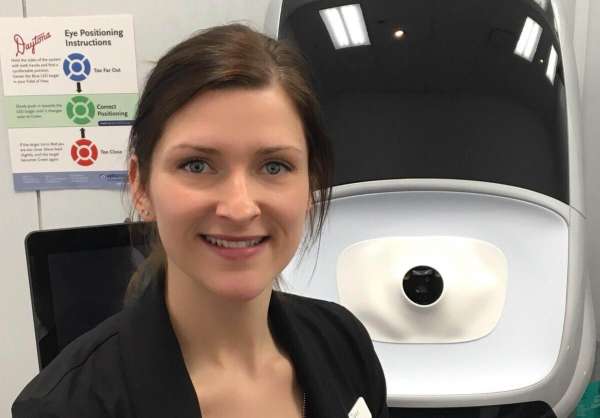 Created: Mar-22-2018
Our employee of the month, Marie-Ève, is an optometry assistant specializing in eye exams at the Visique - Promenade Beauport clinic in Québec City. Always attentive to her patients, Marie-Ève wants to help as much as possible all of those who enter the clinic. She recently gave an exceptional experience to a woman with motor and hearing difficulties. She took the time to explain everything she needed to know about pretests and guided her to optometric devices. Finally, Marie-Ève helped the patient move to the examination room. The patient was really grateful for the help she received and Marie-Ève's kindness!
What is your current position at Visique ?
I am an optometrist assistant for pretests.
Briefly describe your studies.
I studied in Québec City, in a vocational school and in the field of aesthetics.
What made you want to work in the field of eye care ?
I wanted to devote myself to the field of eye care, because our vision is very important in our lives. Without our eyes, we can't take full advantage of all those wonders of the world that are dear to us.
What do you like most about your job ?
I take care every day of all the patients who enter our clinic as if they were members of my family which makes their visit to Visique as pleasant as possible.
What is your best moment since you started working at the clinic?
For me, the best gift is every moment that a patient leaves our clinic being satisfied and with a smile on their lips.
What is the most important advice you want to give to your patients?
Always take care of your eyes according to the recommendations of optometrists so that you can enjoy your eye health as long as possible.
Where can we find you when you're not at Visique?
In the company of my family that I love. I am a mother of two wonderful little girls who grow up too fast, so all the time spent with them is important.