Back to Community Company Highlights
We're Building our Better Sight. Better Grades. Program to Even Greater Heights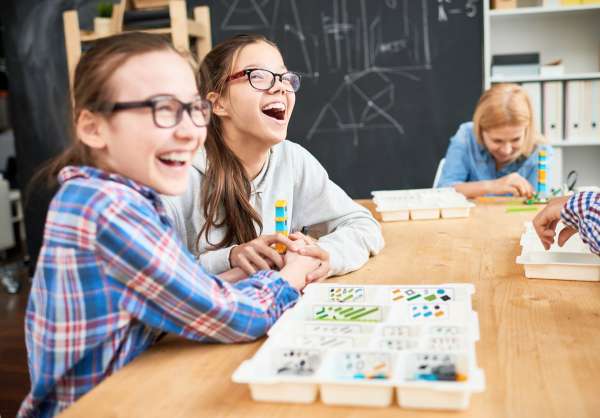 Vision is an integral component of a child's education. In fact, studies show that 80% of classroom learning is visual.
Unfortunately, many kids are unaware that they are having vision problems, and therefore don't mention if their sight is out of focus.
To support Canadian children's education, we launched our nation-wide community outreach program in 2014: Better Sight. Better Grades.
Today, we are pleased to announce that we are enhancing the program to reach even more Canadian students who may be struggling with their eyesight.
This expanded commitment will include increasing funds to help even more children across the country and donating $5 from every purchase of children's eyewear from FYidoctors and Visique towards this charitable cause.
At the same time, we will be encouraging and supporting each of our member clinics to host local fundraisers in their own communities throughout the year, to support local charities. All of these initiatives will share a similar goal of supporting the lives of children, with a special focus on learning.
Enhancing the lives of those in need—through better sight, or through greater opportunity—has always been a major part of why we began this business, so we're thrilled to be making this announcement on the 10th anniversary of the founding of FYidoctors.
What is Better Sight. Better Grades.?
In February 2014, FYidoctors was proud to establish the Better Sight. Better Grades. program as part of our commitment to the community and to promote healthy eyesight among young learners. This program aligns with our focus to provide accessible eye care and corrective wear to children who may need it to help them overcome challenges associated with poor vision, learning, and becoming successful.
To help raise awareness, each year we host Better Sight. Better Grades. Day on the third Thursday of September, during which we promote the program and work to educate the public on this largely unrecognized problem.
To date, the program has provided a total of 858 children in need with a pair of glasses and donated $274,516 worth of eyewear. This year alone, the program has helped 178 students and continues to go strong.
How Does the Program Work?
At FYidoctors, one of our core values is to have a positive impact on our communities. We're also committed to helping promote the success of young people. Part of this is being strong advocates for research that links seeing easily and clearly with positive learning outcomes.
Through our Better Sight. Better Grades. program, our optometrists and staff work with local schools to identify children (13 years or younger) who may be having vision problems and who could potentially need corrective lenses, but whose families may not have the means to afford them.
We then conduct detailed pre-testing and comprehensive eye exams using the most modern lens technology and electronic measurement devices to create custom fittings for these young patients. Finally, we are pleased to provide a complimentary pair of eyeglasses from our wide selection of designer and exclusive-label frames for the student—with absolutely no strings attached.
A Renewed Call to Action
We can't believe we're already well into the fourth year of this program and are delighted to continue supporting the healthy eyesight and academic success of kids in our communities.
We know that eyesight problems in children often go undetected, and we believe this is our chance to try and improve that fact, one student at a time. With this year's updated call-to-action and increased investment, we believe we can make an even greater impact.
To learn more about the link between kids' eyesight and education, click here. For additional information about the Better Sight. Better Grades. program, visit our website.