Become a Partner
If you're a leading independent optometrist with a passion for exceptional patient care, we should talk.
Visique can offer you industry-leading resources, knowledge, technology and suppliers to help your practice grow. You'll enjoy access to:
Exclusive Frame Brands
Certified ZEISS manufacturing
eCommerce Solutions
Extensive Marketing Programs
optomap® and OCT Technology
ZEISS iTerminal 2
A Culture of Collaboration
The Visique business model is one based on collaboration with all our locations and partners. Continue to lead and grow your practice while accessing resources you wouldn't have on your own, including supply chain management, marketing, training, administration and general practice support. We work together so every practices, partners and patients can benefit.
Join Us
For more information on how Visique can help you grow your practice, please contact our Founder and CEO, Dr. Alan Ulsifer.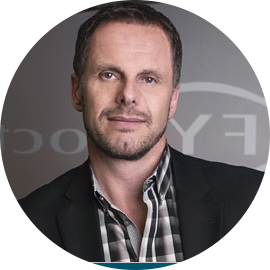 Partner Testimonials:
"I was part of a practice with eight O.D.'s and three locations, but real control seemed to be slipping away to multinational companies. Then we joined FYidoctors. Now [we] have marketing and training support that is second to none and personalized lenses and frames at a price point we only dreamed about pre-FYidoctors."
Dr. Mike Naugle FYidoctors – Moncton
"What I find most appealing about the FYidoctors model is that it's allowed us to create an infrastructure where optometrists can thrive in an [increasingly] difficult market. Our list of competitors continues to grow but I'm confident that we have strategies in place to meet any challenge."
Dr. Winston Koo FYidoctors - Toronto - Commerce Court
"I joined FYidoctors because I wanted to be involved in a partnership that would promote and protect independent optometry. I believe that we are a leading force in changing and improving optometry in North America."
Dr. Russ Schultz FYidoctors - Calgary - Aspen Landing